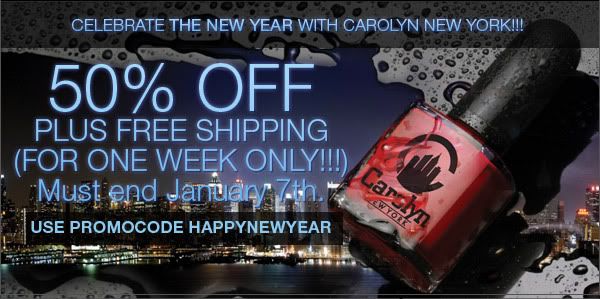 Darn! I wish I had waited a few days then I would have gotten 50% off with the extra free shipping but I guess it's ok. I ordered
Hangin' On The Stoop
, a true mid-tone grey and
Eastside Brownstone
, a fawn brown. I'll do some swatches and a review when I receive them... I also acquired some China Glaze nail polishes (yup, I lemminged) so I'll also do swatches and a review.
*UPDATE* The special is being extended until
January 10th
and you also get a
free base coat
and top coat
with each order. Make sure you use the code "
happynewyear
."
If you aren't familiar with
Carolyn New York
, check out their website.
Sorry for the little hiatus but I'm back for the new year! Happy Belated New Year!!! =)