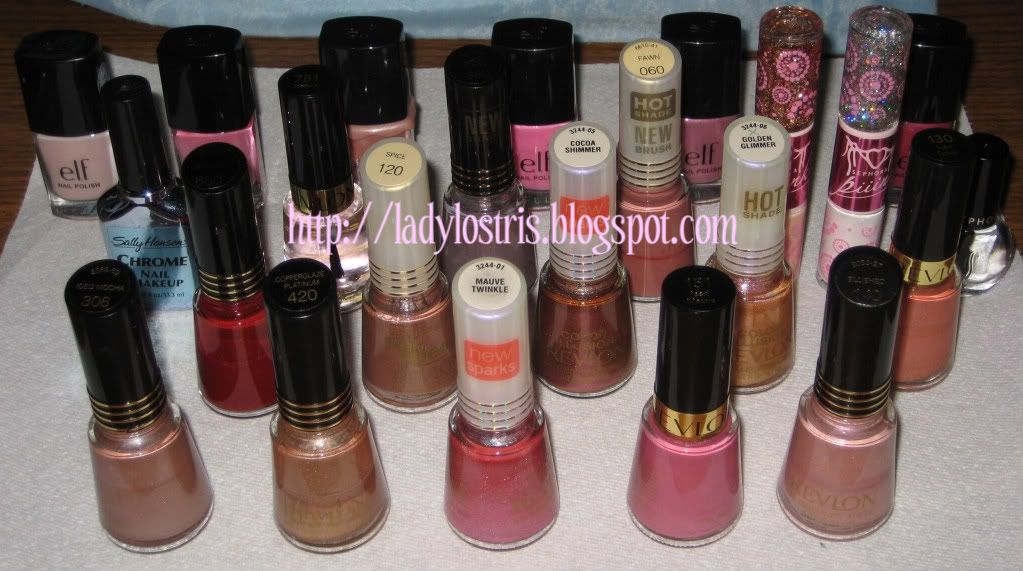 Are you wondering why I even have a nail polish collection because you've never seen me wear any nail polish besides clear in my YT videos? Well,
I'm a toe nail polish girl
! My current fave is
Revlon's Cocoa Shimmer
, the shimmery deep brownish-burgundy which is the 3rd one in the second row. This is a limited edition I found at Big Lots for a buck.
I'm a germ freak so I always wash my hands and can't stand when my nail polish is peeling or chipping off a little.
One of my least favorite things to do is to remove nail polish so I don't bother painting my fingernails.
Since I have good nails anyway, I just like to buff them to a smooth shine with my
TRIM nail buffer
(#28 in previous post) and only apply clear or a sheer nudish-white for special occasions.
I can fit 19 of my nail polishes in here.