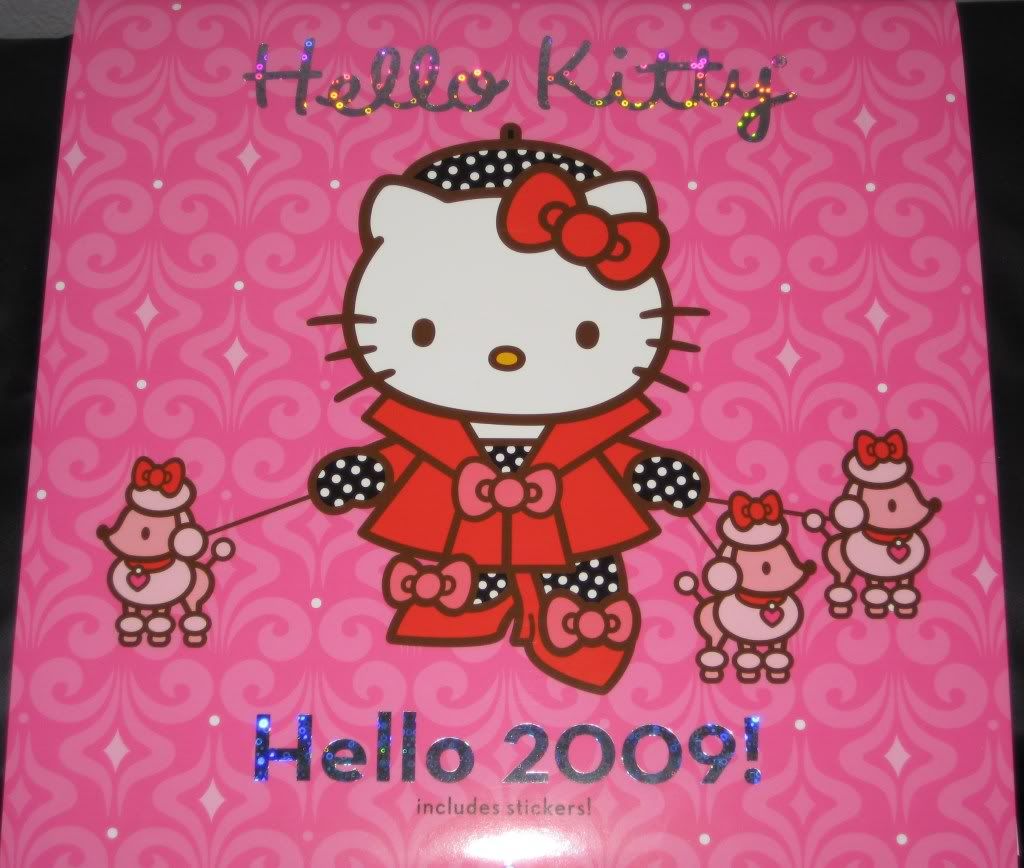 Are you ready for the new year?! I've been getting the
Hello Kitty calendar
for the past 5 years. Each year has a theme, like for instance, one year was "how to say hello in different languages" and the current year's theme is Hello Kitty
dressing up in fashions from different eras
. In the
2009 calendar, Hello Kitty is going to the dogs!
Each month she'll be posing with her pooch pals.
This retails for
$13.99
at any bookstore but since I'm a
Borders Rewards
member, which is absolutely free BTW, I frequently receive coupons from 20%-30% off in my email so I got this for 30% off. And each calendar comes with a
sheet of stickers
that can be used as reminders.
Click to see all 12 months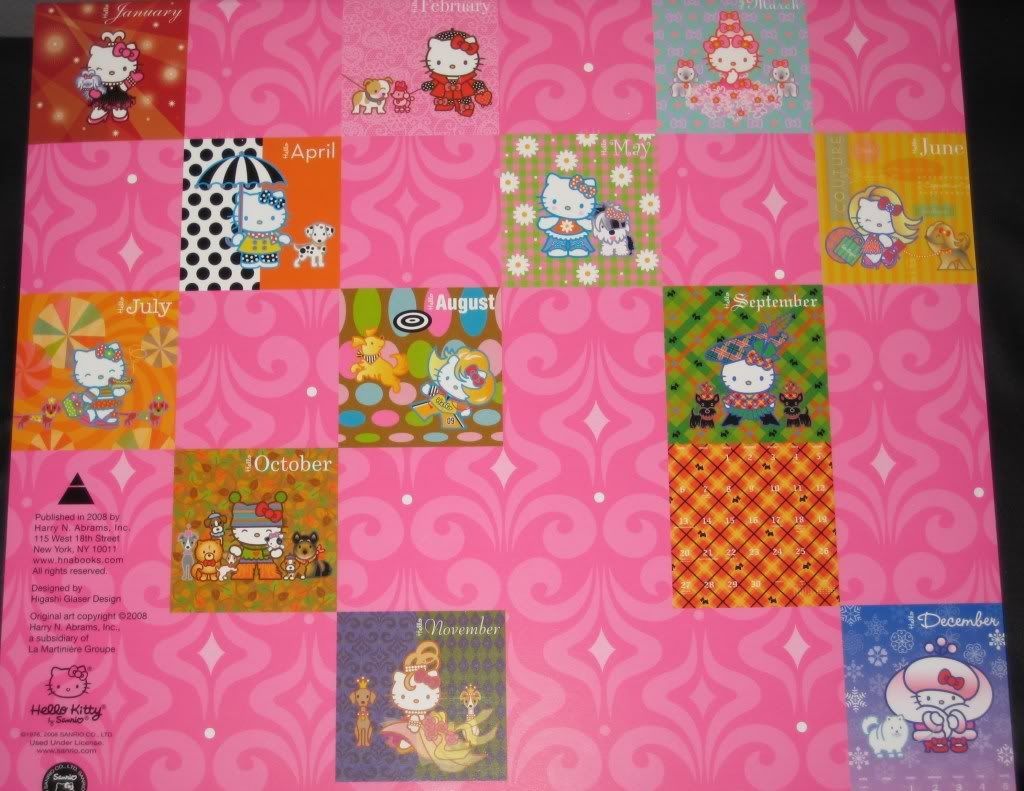 Don't forget, in February MAC is coming out with the much anticipated Hello Kitty collection which I know you've seen pictures of everywhere. =)