I received a deluxe sized sample of this mascara because I earned at least 100 beauty points from Sephora. It comes with 3 ml or 0.10 fl oz. of product. For some reason my bottle says 3-in-1 while the one on
Sephora.com
is a 4-in-1 mascara (lengthening, curling, volumizing, & conditioning). I don't know why it's different but it's the same name. This is the non-waterproof version while the waterproof one is named "Lights, Camera, Splashes! (yes, it has an exclamation mark at the end; kind of corny names really LOL). They both go for $18.
The brush reminds me of those Koosh (??) balls that Rosie O'Donnell used to throw to her audiences. The bristles stick out from the brush instead of being spirally wound around the wand. It's very similar to the brush in the Maybelline Colossal mascara.
I'm a loyal user of Max Factor 2000 Calorie Waterproof mascara and as far as lengthening, I think the Tarte comes pretty close. The Tarte, however, clumps a little and it is not as smooth and gel-like as the Max Factor, which never ever clumps no matter how long I use it. As far as thickening, it's ok. I think the Tarte is more of a lengthening mascara than a volumizing one. It doesn't flake and I really like the brush because it grabs all sides of your lashes. But for $18 I think I'll stick with my favorite Max Factor 2000 Calorie waterproof since mascara needs tossing after three months anyway.
Here's some before and after pics. Please IGNORE the bloodshot eyes! LOL =)
Before (without mascara & curled)

After (with Tarte mascara, 1 coat)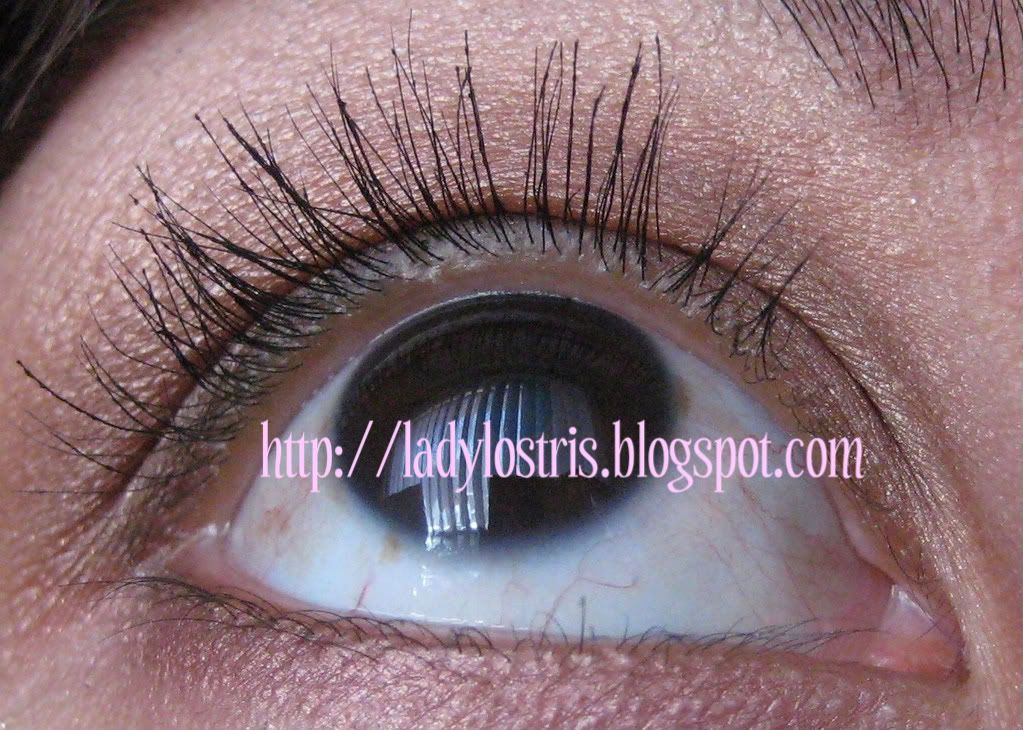 Max Factor 2000 Calorie Waterproof
(Again, ignore the bloodshot eyes. I think this thickens better than the Tarte)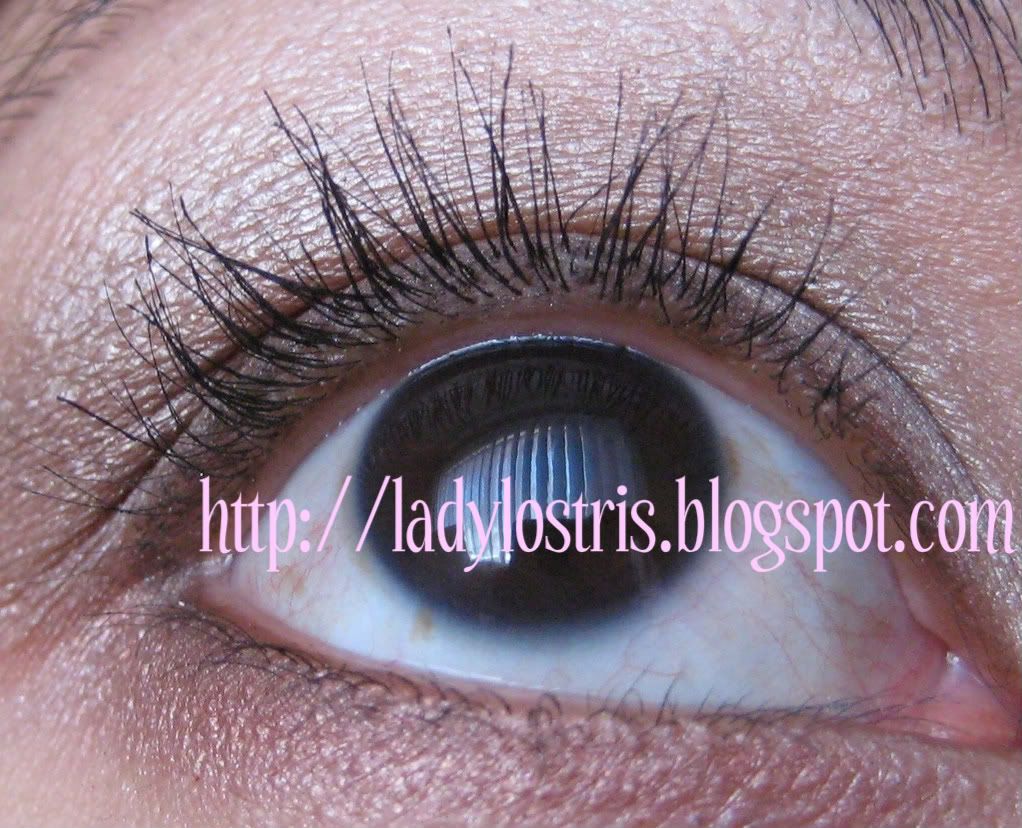 So what do you think? I usually only apply one coat of mascara because two tends to get too clumpy and it takes more time. One coat and I'm good to go. BTW, the camera was facing at an upward angle so my lower eyelashes look non-existant. And the Tarte & MF comparison....looks the same you say? The MF thickened better and the formula is smoother.
I'll give this
3.5 out of 5 stars
but I won't buy a tube of it.