The kick ass
Pittsburgh Steelers
have won Super Bowl XLIII
!!!!!! They've been my team since 2004 so I'm not jumping on some bandwagon.
Congratulations guys!
Thanks for
a great nail-biting game
that
Santonio Holmes saved
, and Big Ben of course. I had predicted 27 - 10 Pittsburgh and the final score was 27 - 23. Close! I can't wait until next season. In the mean time, there's still the Pro Bowl next week. Aloha... =)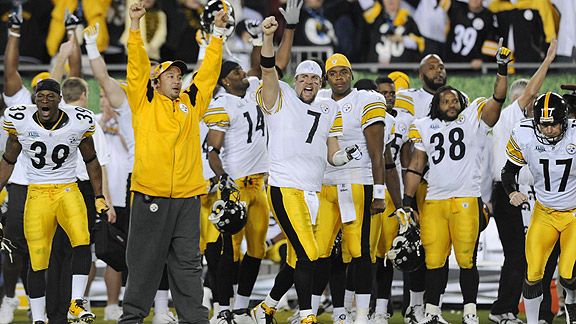 "We Are The Champions"
- Queen