I've never known the name of the style of this type of shirt so I looked it up. That's the wonders of the internet. It's called a
Dolman Sleeve
and it's defined as a sleeve that is very wide at the armhole and tapers to a tight wrist. It's name derives from the Turkish
dolama
, which is a robe.
Many Dolman sleeve tops don't have to taper to a tight wrist to be called as such. The picture below is a sample of a shirt that does.
I picked up a
Rampage
sweater the other day at
Ross
for only
$16.99
and it was originally $48. I love Ross! You have to look around and around
to find something good though.
I prefer Dolman Sleeve tops that have a
fitted or tight waist
. That way, it doesn't seem so bulky since it fits loosely in the bodice and arms. This is very comfortable to wear and airy too! So it doesn't keep you that warm but warm enough on a light fall day.
I added a Daisy Fuentes necklace that I got at
Kohl's
to go with the look. I also wore it with dark wash jeans.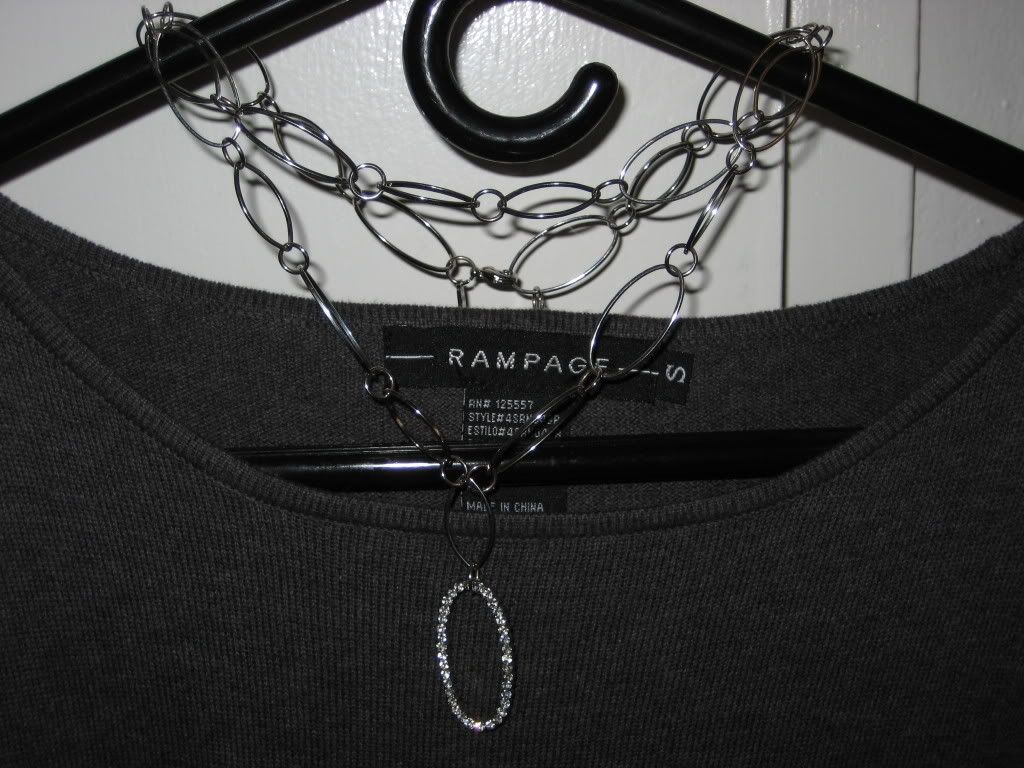 Then I threw on my
Steve Madden
heeled shoes. Yup, I'm still wearing open-toed shoes in the fall because it's not that cold yet.
Do you find that Steve Madden's run a little small?
I usually wear an 8 but this pair are 9's. Whoa!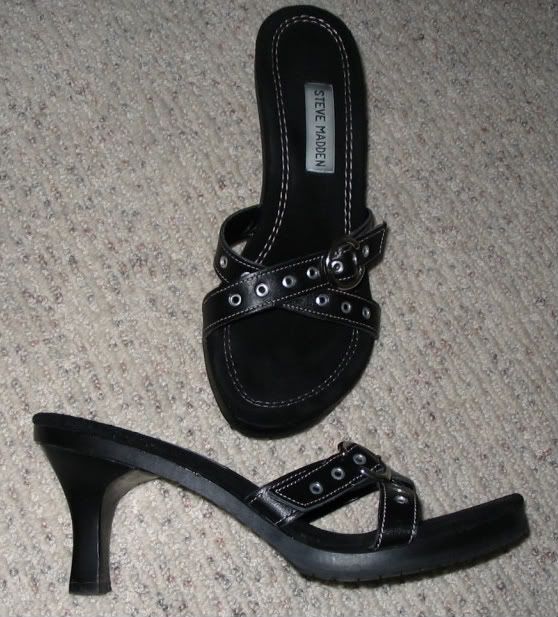 OT
: I took pictures of all my shoes and printed out little pictures then taped them on my shoeboxes. That way, I'll know exactly what's in them without having to rummage through every box...
So I finally know what's a Dolman Sleeve.