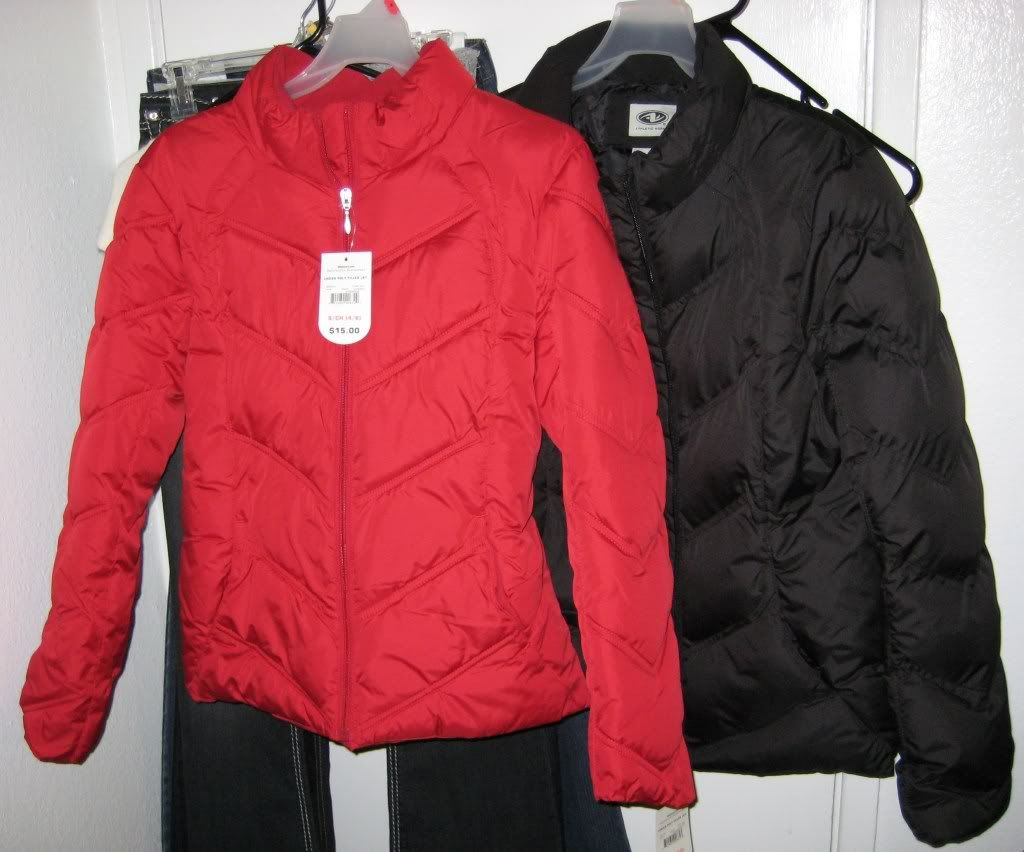 I specifically went to
Walmart
so dang early in the morning (9:00, well at least to me it's early after a holiday, haha) to get these puffer jackets that were
originally $15
. But the
doorbuster price
from 5 am to 11 am was only
$8
. Can't beat that. The only wearable color left in size small was red so that's for me! I sure didn't want hot pink, lime green, or dark purple. Then the medium black one is for my Mom. She doesn't really have a warm coat and although this is just polyester fill, it's
very warm
with it's
fleece lined neckline and pockets
.
Eight bucks!
I can't ever live in snowy areas.
My California bones don't get along with the cold. =)
Besides this, I only bought the two L'Oreal items in my previous posts this shopping day. The electronics section was jampacked like crazy where you couldn't even walk right so I just decided it wasn't worth it.
Did you hear about the Walmart worker who was trampled to death when he/she opened the doors in the morning? That is so crazy and tragic. Maybe from now on shopping will be made safer because of this incident. Sorry I had to end on a sad note...
CYBER MONDAY
is coming soon! More deals on the way...