Rimmel had a BOGO a couple weeks ago I believe at Long's Drug and I also picked up a lipstick in Birthday Suit. But first for the eyeshadow. I'm very disappointed. This is the
Smokey Purple
quad and cost around $5. The texture was slightly chalky, except for the darkest purple in the upper left corner which was really chalky and the pigmentation was not very good as you can see in the swatches. The darkest purple color was the worst in the quad.
Size comparison with Sonia Kashuk Large Crease Brush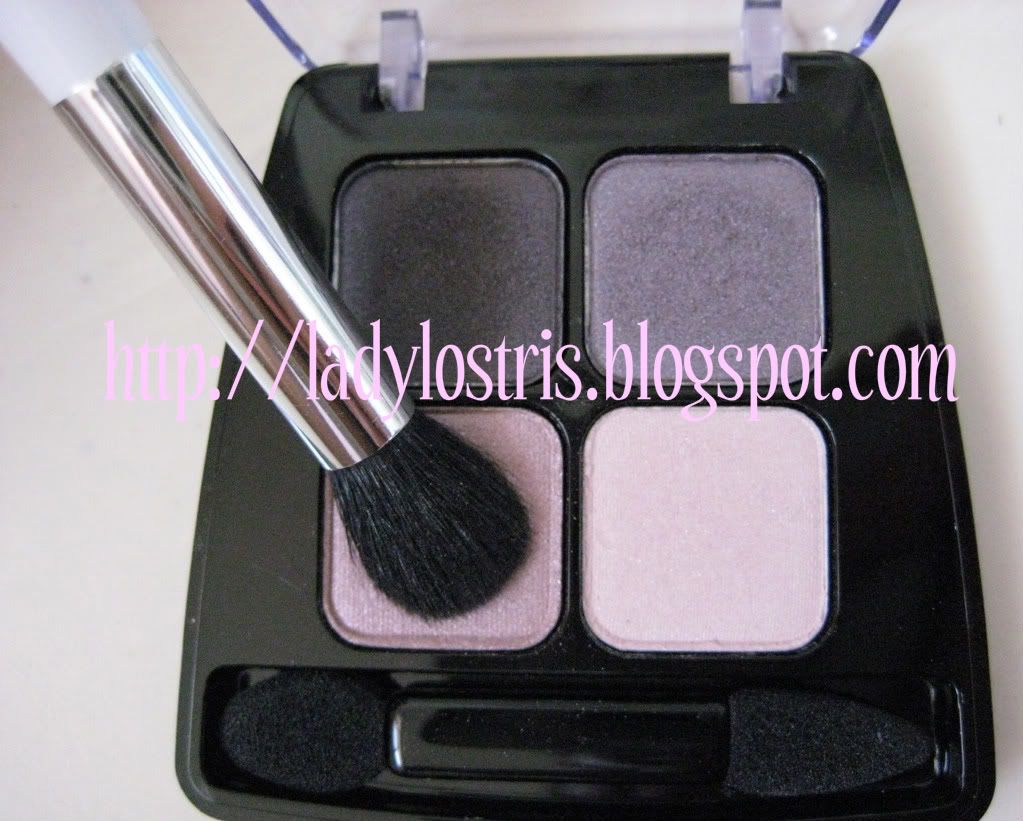 Size comparison with e.l.f. eyeshadow brush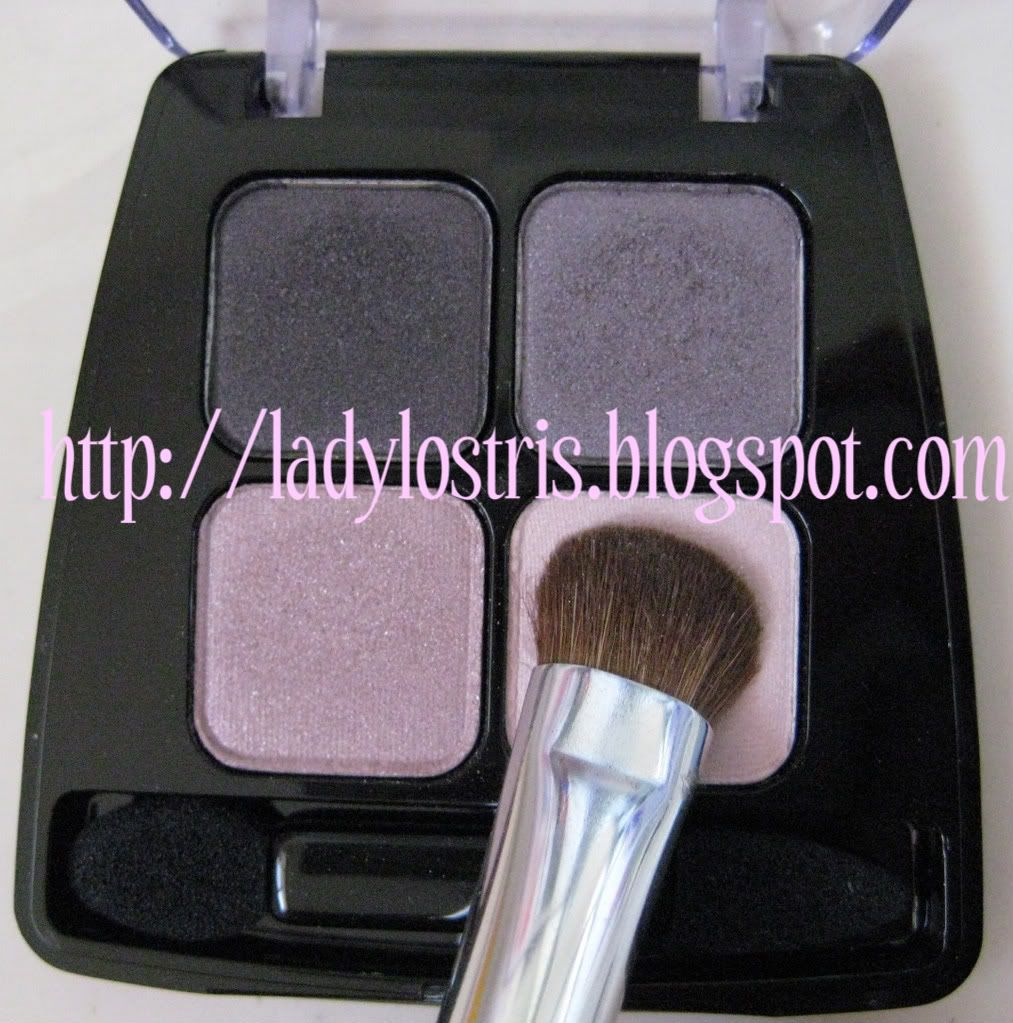 Smokey Purple quad in natural light
Smokey Purple quad with flash
PROS
~shadows come in singles, duos, trios & quads
CONS
~chalky
~low pigmentation, sheer, very buildable
~not worth the price of around $5
~little product & the size of each shadow is very small (refer to pics above)
OVERALL EYESHADOW GRADE
:
STEER CLEAR
... 2 out of 5 stars
(*note: a grade of 1 out of 5 stars would be a Max Factor eyeshadow)
Lasting Finish Lipstick in
Birthday Suit
Birthday Suit lipstick is a nude terracotta color. I can best describe it as having a peachy-orange undertone. The coverage leans more toward the middle and the moisture level of this lippie is pretty good. This lipstick was around $5 also. Forgive me for not having the exact prices because I do not have my receipt anymore.
PROS
~hmm....cute embossed crown design on the top of the cap
~pretty moist
CONS
~bulky packaging
~smells like pink bubblegum
~not long-lasting
LIPSTICK GRADE: 3 out of 5 stars