That is the question. It's been a long time comin' since I've wanted to try out a
Chi flat iron
. After seeing a few videos about it on YouTube, it was time to get one. I bought the
cheapest
,
plainest
but
most reviewed
Chi on
BeautyChoice.com
and it's model number is
CHI-GF1001
for
$78.95
. But by using the code "
lauren555
" (
expires after the 31st of Oct
), you get $10 off any order over $50. Shipping is free for purchases over $50 so I thought that was a good deal. The grand total was about
$75
.
By the way, I have wavy, frizzy, dry, color-treated hair.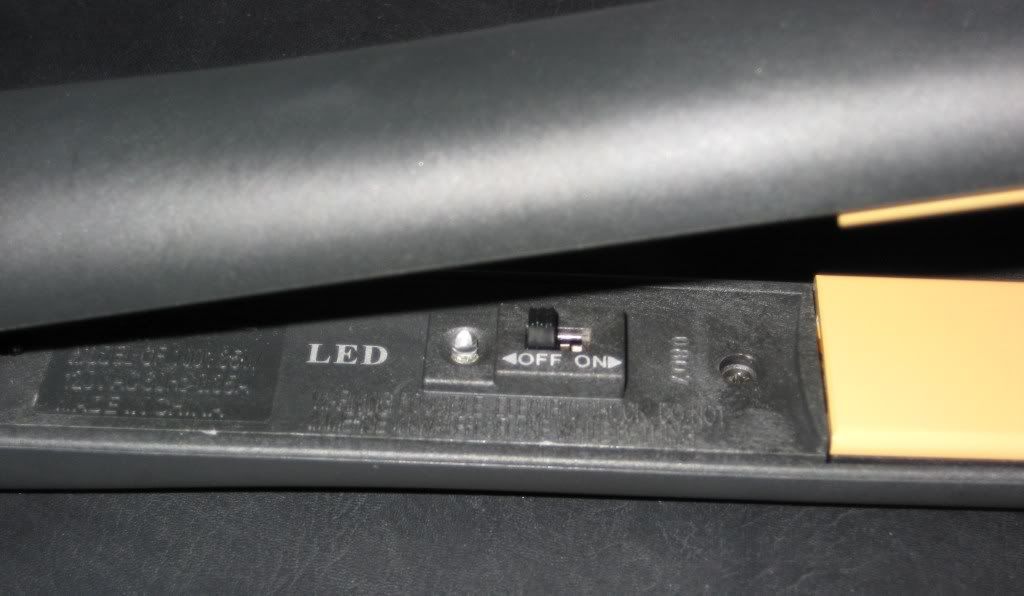 CHI PROS
Small

,

sleek

,

lightweight

(1" wide plates)

Power switch on the inside of handle to avoid accidental shut off
Ceramic plates and coils
About a 9' long swivel cord

Super

fast heat up

Straightens, flips, curls
Adds

SHINE

; makes my hair more

silky

and

smoother

than my old flat iron

Easy to clean

Cools down quicker than my old flat iron

CHI CONS

No case/pouch
9' long cord can get in the way if you don't need it

Cheap quality plastic

; it's like a matte plastic that scratches easily

Cord

quality is

flimsy

; not like a regular, normal, stiffer cord

May

pinch your palm/hand

at the back end of the iron (that really hurt too!)

Unstable base

;

tips over easily

(the most annoying thing to me)
Can only do

small strands at a time

; slow-going

I have to go over my hair about 3 times

No adjustable heating
What I'm comparing the Chi to is my old flat iron. A couple years ago I was up really, really late and was engrossed in an infomercial that featured the
Maxiglide
. I know, it sounds like a feminine product, right? Haha. This retails for around
$80
.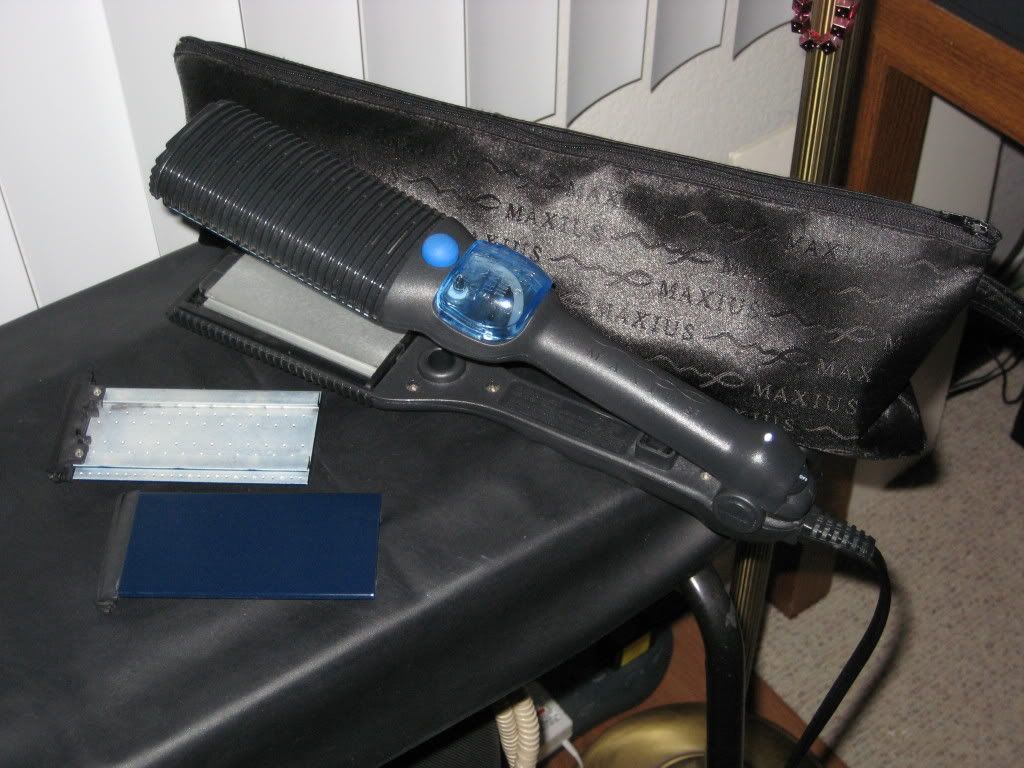 Picture A.1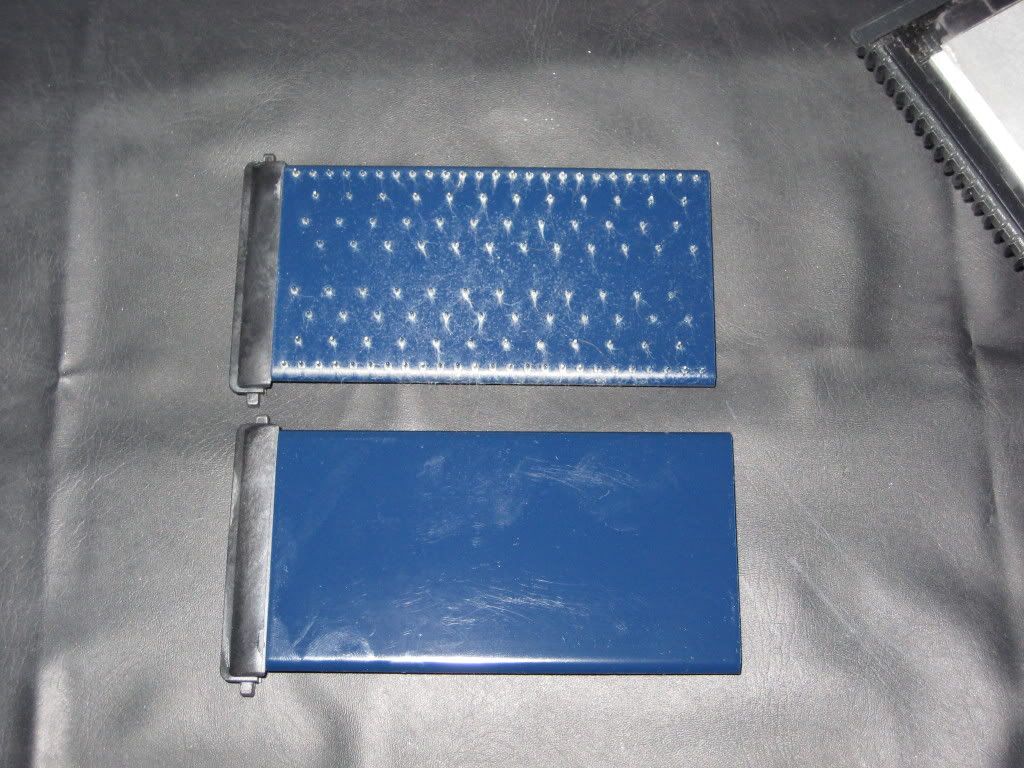 Picture A.2
Picture A.3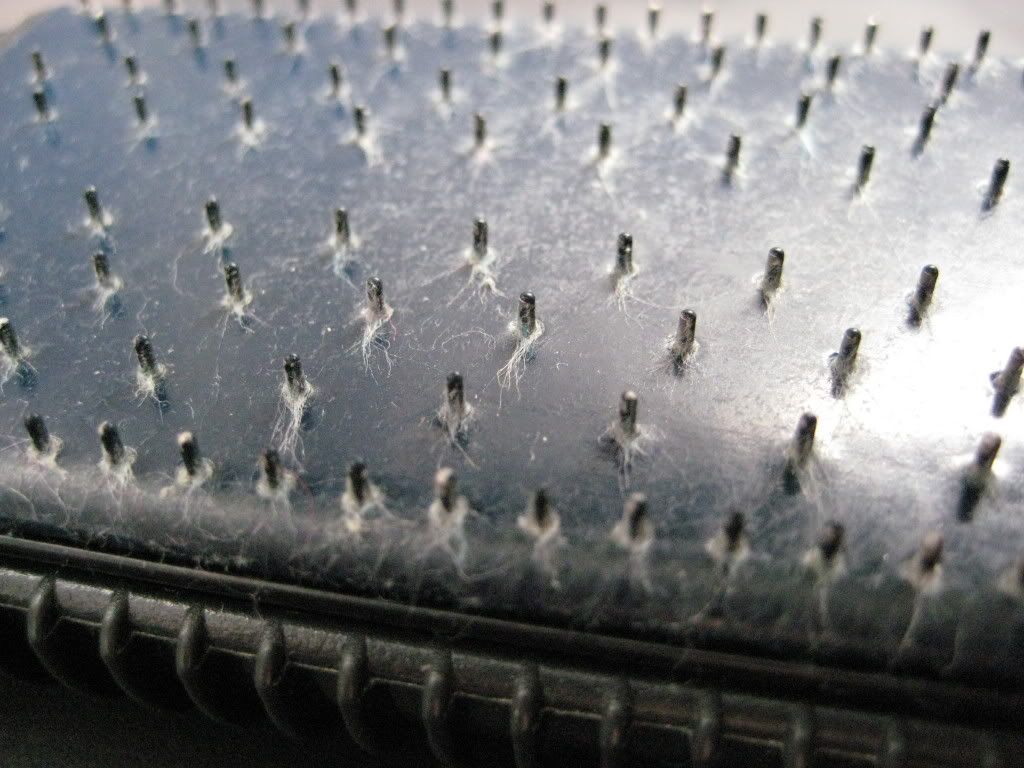 Picture A.4
Picture A.5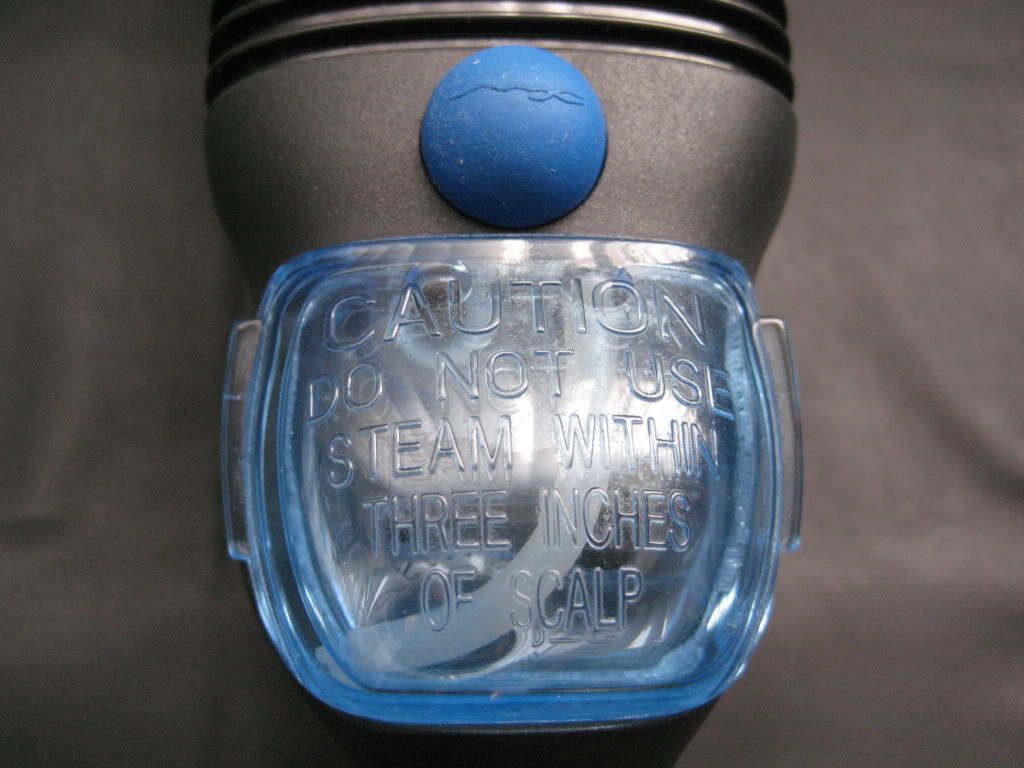 MAXIGLIDE PROS
Comes with a zippered

case

and DVD
Comes with 2 different removable (picture A.1) plates: 1. detangling pins; 2. smooth/flat
Adjustable heating

Steam

feature (picture A.5) adds moisture and helps "tame" frizzies (use only distilled water to prevent calcium/lime build up)

Large 2" wide

detangling plate

holds more hair at one time; quicker straightening

Non-slip rubber strip

(picture A.4) at the base (the best freaking thing!)
Two passes through my hair is good enough compared with 3 passes with the Chi (I think the detangling pins help with that)


Straightens

,

flips

,

softens

(I tried curling with the smooth plate but couldn't get it to work)

MAXIGLIDE CONS


Heavy

, big and

bulky

Plates are

ceramic COATED

(picture A.2); that was not specified in the infomercial; I thought they were true ceramic plates
Detangling plate will get dirty like a hairbrush over time (picture A.3);

hard to clean

Slow heat-up

; takes at least 2 minutes
Takes forever to cool down

Straightens and softens but

does NOT add shine

; Chi smooths and shines better
No swivel cord

FINAL GRADES
CHI

: 4 out of 5 stars


MAXIGLIDE

: 3 out of 5 stars
I
wish I could take the pros of each
and magically make my own flat iron. But back to reality. I would
definitely recommend the Chi GF1001 for straight, smooth, shiny hair
at an affordable price. The
number one thing I hate
the most about it is that it's
very unstable
and it
tips over easily
. I have to take an extra 2-3 seconds making sure that thing won't fall over each time I put it down. But
overall
, I
like it very much
.
As for the Maxiglide, I definitely would NOT recommend it. Since trying out something better, I know this isn't worth buying because although it straightens hair, it does not make it shiny and silky.
What's your favorite flat iron?
Please share your recommendations
. Maybe I should of spent a little extra money and tried out a T3 or a Kyoseki. But I'm still happy! =)
Oh yeah, I was up another night watching yet another infomercial (LOL) and saw another very interesting "flat" iron called the
InStyler
. You guys have to check out the
link
and see this crazy looking thing but it probably works really well! =P